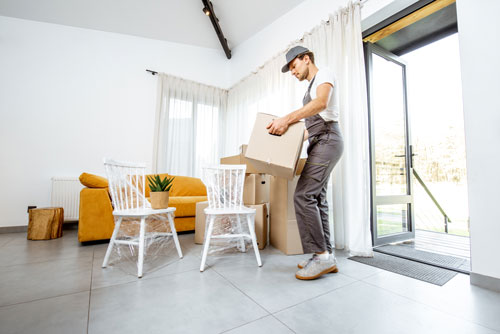 Moving house can be a challenging and uneasy experience. That is why we offer a wide range of quality turn-key moving services for all kinds of housing: from apartments to houses, from condos to dorms, retirements homes and more.
We design an optimal budget and schedule and plan every aspect of your relocation according to your needs.
We also provide storage services both short and long term.
We pack your valuable belongings using the best materials and load them carefully into our specialized trucks.
Our drivers are highly skilled and know how to deliver safely and on time.
Our operators liaise with our clients at all hours required in order to keep them updated and get feedback promptly. All our shipments are insured.
We have an uncompromising stance on delivering the best quality every time, which is why we prioritize our clients' needs and gear all our processes to meet their needs urgently and safely.
We constantly monitor our operations and improve our approaches in order to deliver the best results on the market on schedule and within the budget.
Over the past 4 years, our company has been recognized as a reputable and highly professional licensed moving operator and has seen a sustainable growth, as well as gratitude and positive feedback from our clients.
We value our clients above all and are committed to helping them get where they want to be, both literally and figuratively.