Who We Are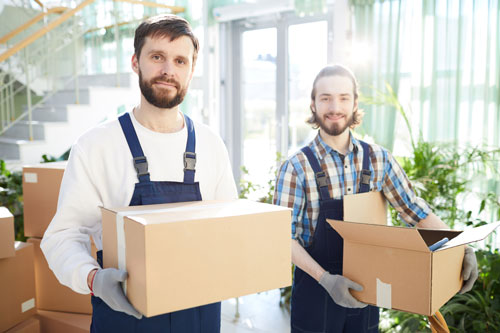 We are a team of 30+ professionals providing a variety of top-of-the-range moving services 24/7 at reasonable prices. We have 17 cutting-edge fitted trucks ready to pick up your valuables and transport them safe and sound to your desired destination.
In our work, we prioritize customer satisfaction over profits, that's why we provide the best prices on the market. We value safety more than speed, that's why we hire highly skilled drivers who meet deadlines without rushing and don't take unnecessary risks.
We opened our business in 2018 with a goal to make a difference and provide the best quality in our field. Since then, our business has seen a steady growth and we have enjoyed our customers' gratitude and positive feedback.
Commitment & Principles
In our company, we believe in equal rights, opportunities and fair treatment for everyone. We hire based on experience and willingness to do honest hard work and we are committed to fair remuneration and perks.
We provide ongoing quality training for our staff to improve and hone their skills in order to stay competitive and excel expectations.
We continuously monitor international best practices and follow the industry standards in all our activities.
We invest in the most eco-friendly equipment and technology currently available and make sure we are aware of our impact on the environment and do our best to minimize it.
Above all, we value our customers and we work tirelessly to improve our interaction and meet their needs – your needs – half-way by keeping in touch and working out all the details as partners.
Our business is also about trust. We trust our customers and are grateful for their trust when they charge us to relocate their businesses and homes – and we make sure we deliver.
Tetris Movers – moving you safely.