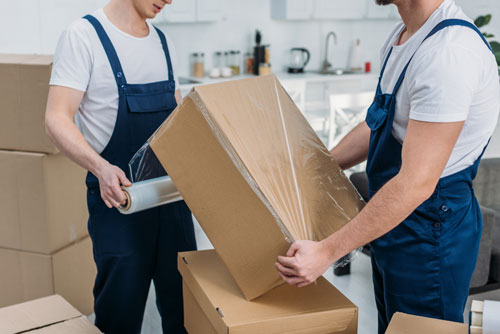 Everyone who had moving experience or worked at a warehouse or a factory would know that packing is an art as and of itself.
What materials do you choose? How many boxes do you need? How many pallets? What size? What goes where? How much stretch wrap would be needed? Et cetera.
We are experts on all kinds of packaging and we are happy to plan and organize any move, no matter how challenging.
From king size beds to grand pianos, from giant TV sets to complex sports equipment, from old china to priceless paintings. No matter how big, fragile or unusual, if it can be moved – we'll know how to pack it right for you.
We choose the best packaging materials to make sure all your precious items are safe, secure and easy to load.
Unpacking can be a lot of hassle when one has to do it all on one's own. We unpack quickly and efficiently and take care of all the used materials so that you could focus on the important things.
We do offer packing as a separate service, but be on the lookout for bundle deals: there are great discounts and customized offers available.